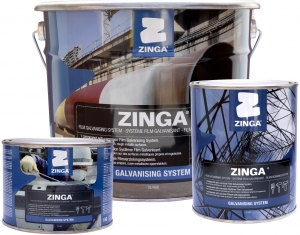 Elk jaar kost corrosie miljarden aan de industrie. Corrosie zorgt niet enkel voor een vervallen uitzicht, meer en erger nog, het resulteert in structurele instabiliteit en brengt de veiligheid in gevaar. Het kan het productieproces verstoren en dus gevolgen hebben voor de rentabiliteit.
ZINGA onderscheidt zich van elke andere anti-corrosie methode door de combinatie van Actieve en Passieve bescherming in een eenvoudig aan te brengen filmverzinkingssysteem dat niet alleen een actieve kathodische maar tevens een passieve bescherming biedt.
BEDRIJFSVIDEO
WAT IS ZINGA?
Het filmverzinkingssysteem ZINGA® combineert vele voordelen: een actieve of galvanische bescherming, een passieve barrièrebescherming, samen met een eenvoudige applicatie.
Voor een galvanische bescherming is een minimum zinkconcentratie van 92% in de droge laag vereist. Met 96% zink in de droge film, voldoet ZINGA® aan deze vereiste. ZINGA® biedt een uitstekende actieve en passieve bescherming:
Het Zink biedt een actieve, kathodische bescherming door middel van galvanische opoffering.
De barrière die zowel door de zinkoxiden als door de binder gevormd wordt, garandeert een passieve bescherming.
In geval van mechanische schade of in geval van het uitzetten of krimpen van metaal door temperatuurschommelingen, zal er geen roestvorming optreden.
Ga verder op onze website voor meer informatie over ZINGA.
ZINGA PRODUCTEN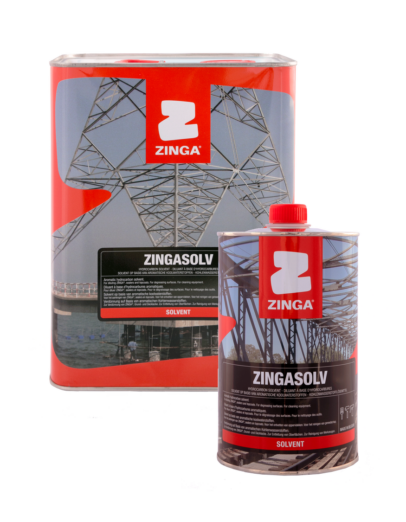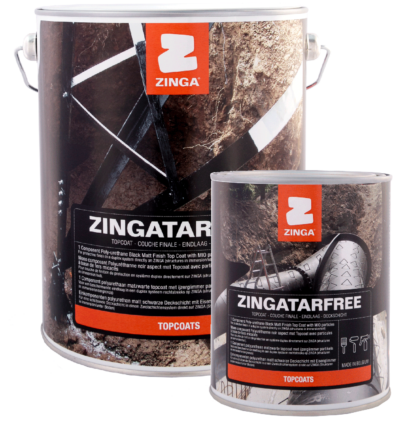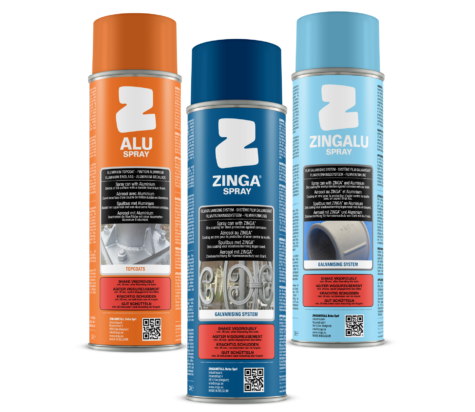 GETUIGENISSEN VAN KLANTEN
We beschouwen jullie coating systeem als een praktische en economische oplossing voor dit doel, aangezien het een continue integriteit verzekert van het ondergrondse portaal en de zendmaststerkte.
We bevestigen hierbij dat we in 1987 gestart zijn met een onderhoudsprogramma van onze pijpleidingen, met ZINGA als hoofdbescherming tegen corrosie.
Tot vandaag (1999) zijn er nog geen herstellingen nodig geweest, wat bewijst dat ZINGA een zeer goede en op lange termijn kostbesparende bescherming is inzake corrosie.
Het is nu al tien jaar geleden toen wij voor het eerst diverse verfinstallaties op onze sites van de Renault-groep (UGB, LHA, SOVAB, MCA, …) begonnen te renoveren. Met succes, en dit met dank aan de hulp en het advies van het ingenieursbureau EAST.

Ik zou hierbij willen bevestigen dat het her-metalliserend product ZINGA in bepaalde gevallen een fundamenteel systeem is. Dankzij dit systeem konden wij aanzienlijk besparen.
We erkennen het gebruiksgemak van de producten en de werking van het bovenvermelde systeem, wat de reden is waarom we deze producten gepromoot hebben voor andere projecten van OMV Petrom SA.