Zingatarfree is een ééncomponente polyurethaanverf die reageert met de luchtvochtigheid. Het biedt uitstekende weerstand aan water en corrosie (dankzij de MIO of ijzerglimmer deeltjes) en weerstaat ook heel goed aan chemische producten. Door deze eigenschappen is Zingatarfree het ideale alternatief voor traditionele teerproducten.
Het wordt aangeraden Zingatarfree te gebruiken in duplex systemen met ZINGA voor toepassing op ondergedompelde structuren of in de grond verankerde structuren.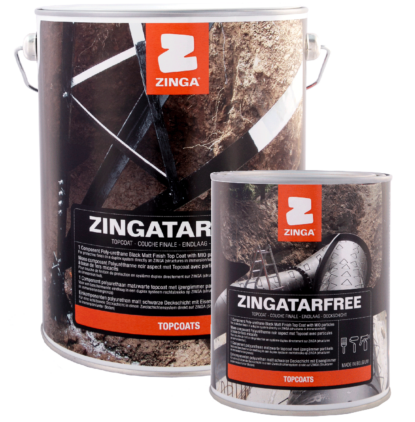 Sorry. You must be logged in to view this form.
Referenties, certificatie en testen