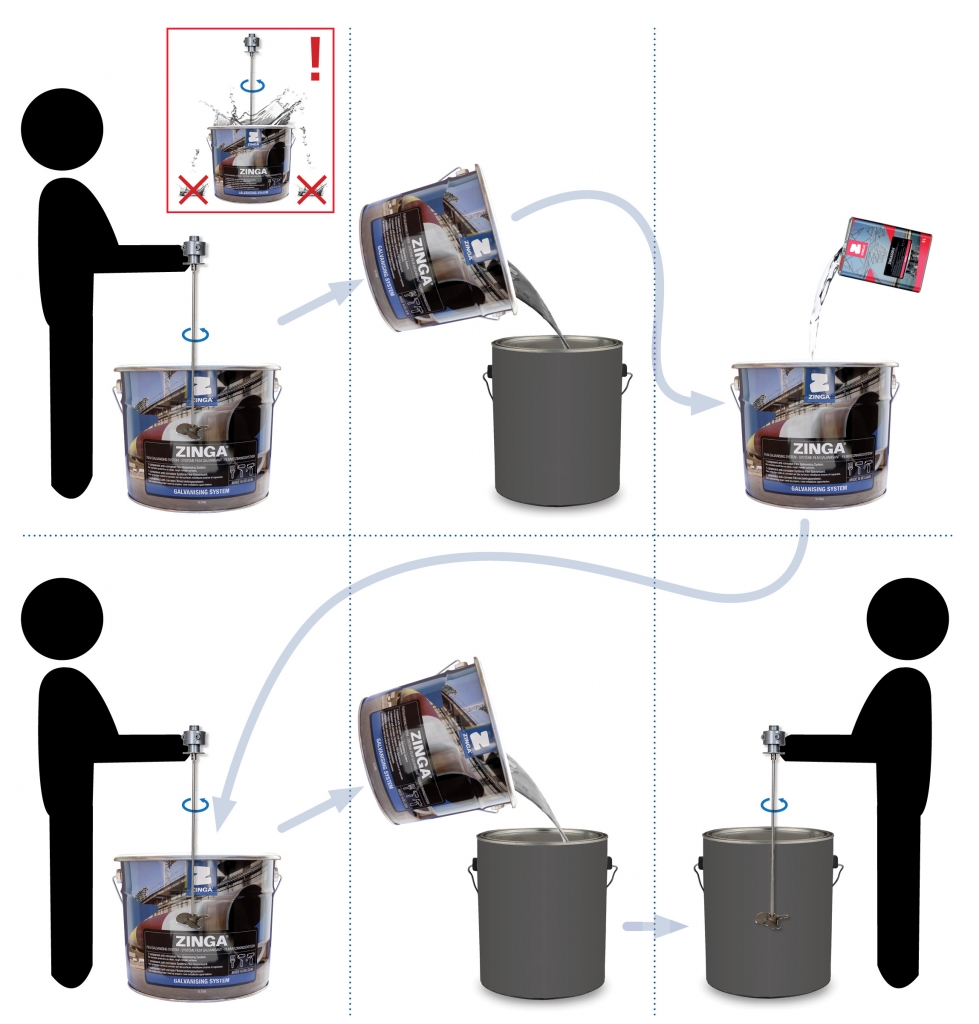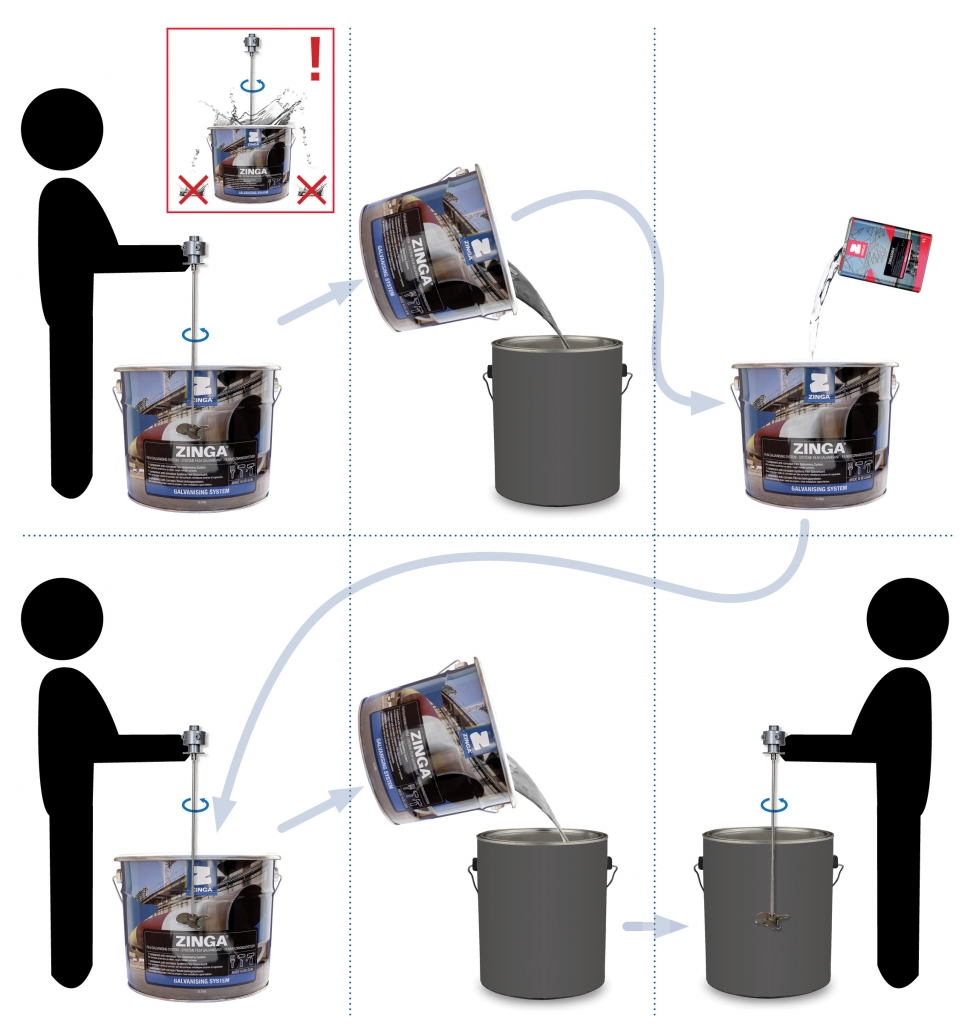 ZINGA should be stirred using mechanical tools.
Insert a mechanical mixer into the pot and stir for at least 2 minutes for small quantities (1 – 2 kg) and at least 5 minutes for large quantities (5 – 25 kg).
To test correct stirring, perform one of two options:
Weigh a measured volume: if the calculated density (weight divided by volume) is between 2,58 and 2,73 kg/L, the product is adequately stirred.
Empty the jar after stirring in another jar. Dilute the remaining product with Zingasolv. Mix the diluted product. Poor this in the new jar. Mix the new jar thoroughly.