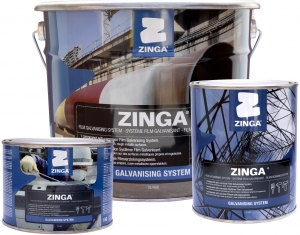 The global impact of corrosion has reached beyond the trillion U.S dollar mark and efficient corrosion management is critical to maintain your assets. Adequate protection surpasses mere aesthetic needs as corrosion can cause structural instability to a catastrophic degree. Poorly maintained structures become a detriment to both health & safety as well as disrupting production processes and thus the profitability of your company.

ZINGA® differentiates from other anti-corrosion methods in combining both Passive and Active protection in an easily applied film galvanizing system that not only delivers active cathodic protection but also provides a passive physical shield.
CORPORATE VIDEO
WHAT IS ZINGA?
The film galvanising system ZINGA® combines many advantages: an active or galvanic protection, a passive barrier protection and an easy application. In order to offer a galvanic protection, a zinc concentration of at least 92% has to be present in the dry extract. Having 96% of zinc in the dry film, ZINGA® certainly meets this condition. ZINGA® offers an excellent active and passive protection:
The Zinc provides active, cathodic protection through galvanic sacrifice.
The barrier, provided by both the zinc oxides and the binder ensures a passive protection.
In case of mechanical damages or in case of expansion and shrinking of the metal due to temperature variations, there will be no formation of rust whatsoever.
For more information on ZINGA, please explore our website or contact us.
ZINGA PRODUCTS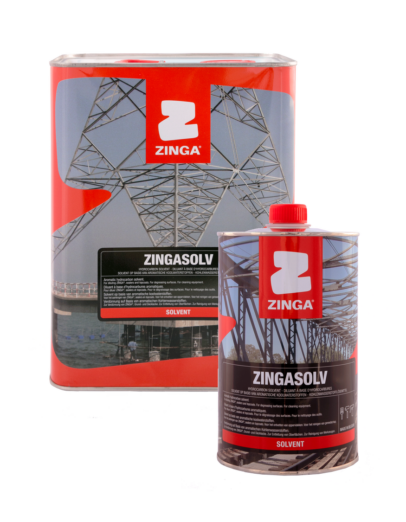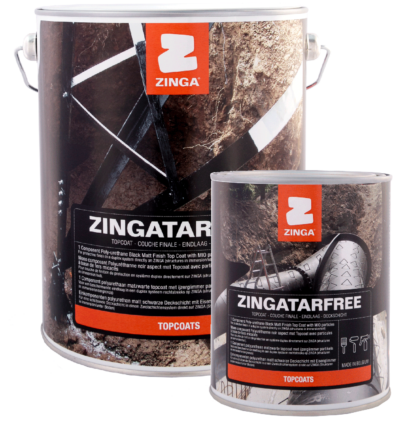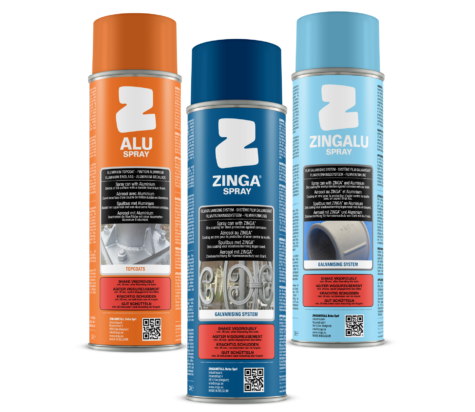 CUSTOMER TESTIMONIALS
We see your coating system as a practical and economical solution for this purpose, as it ensures the on-going integrity of substation gantry and transmission tower strength.
We hereby confirm that in 1987, we started a maintenance programme of our pipes, where ZINGA was used as main anti-corrosion protection.
Up to this moment (1999), there has been no need for any maintenance, which proves that ZINGA is a very good long term corrosion protector and cost saving system.
It has been 10 years now since we began to renovate successfully numerous paint installations in our plants of the Renault group (UGB, LHA, SOVAB, MCA, …) and this thanks to the support and advice of the engineering company EAST.
I would like to confirm herewith that the re-metalising product ZINGA is, in some cases, a keystone system.
This system allows us to make considerable economies.
We appreciate the operating facility of the products and the behaviour of the above mentioned system until now, which is why these products were promoted for other projects of OMV Petrom SA.